ShampoochPro Handheld Washer - 78162
$38.95 msrp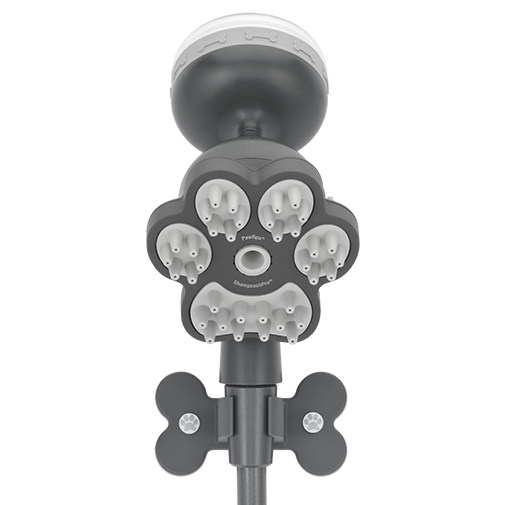 see more in this product line
Product Details
5 powerful spray settings rinse dirt quickly
Shampoo setting introduces water into the reservoir, stretching your supply for baths to come
Long rubber nozzles penetrate thick coats and gently massage your pet
Extra-long 96″ hose reaches every nook and crannie
Included adapters make it easy to clean your pet in the shower, sink, or outside
Includes durable mesh storage bag
Non-stick internal parts prevent clogging and ensure long-lasting performance
Adorable design is perfect for the pet-lover and makes bathtime fun
What's Included
Pet washer
96″ hose
Wall mount
2-way diverter
Sink adapter
Outdoor spigot adapter
Mesh storage bag
Plumber's tape
Water Force and Pressure Data
Most Oxygenics products are WaterSense-certified, meaning you don't have to worry about water regulations. PSI (pounds per square inch) measures water pressure while GPM (gallons per minute) measures the flow rate of the washer.
So, the lower the GPM and the higher the PSI, the better. Our shower heads are designed to be highly efficient. Regardless of PSI-our shower heads feel as if there's more water coming through, when in reality less water is being used. This results in more pressure, less water use, and more savings.
This product performs at 1.8 GPM at 80 PSI – resulting in supercharged pressure with minimum flow rate, which translates to more savings on your utility bills and more money in your pocket!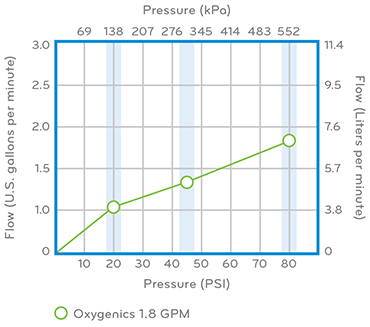 Installation and Resources